Unverbindliche Anfrage
Langsam, aber sicher sollte die Sache und der Auftrag des Herrn verbindlich werden!
Non-Binding Request


Slowly but surely the Matter and the Lord's Order should become binding!
Buchungsablauf
Im Moment ist aus bekannten Gründen der Ansteckungsgefahr Vorsicht auf den Reisen geboten!
At the moment, for known reasons of the risk of contagion, caution is required on the journeys!
12.02.2020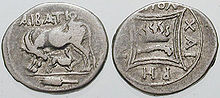 The World-Cultural-Heritage
Ursula Sabisch,
Am Aehrenfeld 15
23564 Luebeck, Germany